Triton Keyholding Service
Protecting Your Property
Peace of Mind and Improved Quality of Life in Spain
We offer a comprehensive Keyholding Service to ensure the security and integrity of your property from as little as 18.00 euro a month
(See below for details)
Keyholding & Property Checks
Our Keyholding Service is second to none and provides our customers with complete peace of mind, knowing that their property is being visited and checked physically inside and out by trustworthy and reliable people.
We check all doors and windows to ensure the security of the property and also enter and check inside to ensure there are no issues with leaks, infestation or any other problems requiring attention.
Mains water leaks can cause untold damage, as can the egress of water during storms etc. By having your property checked physically on a regular basis reduces the chances of major damage being caused. We also check for signs of infestation by insects etc, and can take immediate action to remedy any problems. Storm damage is a regular event each winter so we carry out additional checks after heavy rain and winds.
Prevention is always better than a cure
With in excess of 30 years of UK Policing experience your property is in safe hands.
We are an approved Keyholding Service for your Alarm Company and officially hold keys and are a Designated Contact Point in the event of an alarm activation. We will attend after an alarm activation as an initial response and check the property and report accordingly. We also reset your alarm and contact the alarm company direct.
Having a proper Keyholder for your property is not only useful but in some cases required as a condition of your Home Insurance.
Many companies are now insisting that your property must not be left vacant for long periods of time or your policy may be void. We can provide a full schedule of all our visits and are approved Property Managers to satisfy the requirements of your policy.
The interruption to domestic electrical supplies is a common occurrence here in Spain, causing alarms to fail, freezers to defrost or swimming pool pumps to trip out, by having your property physically checked prevents damage and cost to you.
Many people leave a key with a neighbour and hope for the best. We can provide a guaranteed 24/7 point of contact providing both peace of mind and professional service at a minimal cost.
Contact us for further details.
Take us up on our FREE Crime Prevention Surveys
Keyholding mojacar, bedar, turre, almeria, villa, holiday, lettings, property, los gallardos, alicante, benidorm, malaga,, spain, spanish, , key words, security, rejas, free, focus, news, lubrin, serena, costa, sol, garrucha, vera, vera playa, beach, , crime prevention, surveys, solicitor, abogado, jgestor, seguridad
Call for a confidential consultation
You will surprised how cheap our prices are!
Tel: 634 326 322
or Email us via the Contact Us page
Triton Services.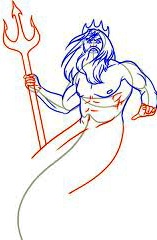 Triton Services Spain